ISUILS Online 11 - an online seminar -
Date: August 1 (Mon), 2022
Time: 21:00 - 22:30 JST
14:00 - 15:30 CEST, 8:00 - 9:30 EDT
Zoom Webinar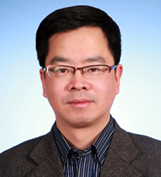 [Part 1] Invited Talk
Dr. Ruxin Li
State Key Laboratory of High Field Laser Physics and CAS Center for Excellence in Ultra-intense Laser Science
Shanghai Institute of Optics and Fine Mechanics
"Development of compact EUV free electron laser based on a laser wakefield accelerator."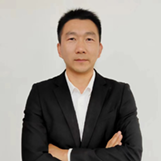 [Part 2] Sponsor Talk
Dr. Jiangbo She
Managing Editor, Ultrafast Science
Xi'an Institute of Optics and Precision Mechanics of CAS
"Ultrafast Science, a Science Partner Journal for Ultrafast Research Community"
Register from the registration URL below to
obtain information for attending ISUILS Online 11.
Registration and attendance to the seminar is free of charge.
Once your registration is approved by the organizers, you will be sent a Webinar link and information for attending the seminar.
The seminar is open only to those who have registered and are approved to attend. Please follow the guidelines below when attending the seminar.

Please refrain from recording, taking videos or screen-captures of the seminar.
Do not share the webinar link or contents of the seminar publicly, such as on social media.

If you have any questions regarding registration, send a message to ISUILS Secretary, mihoshiabe@chem.s.u-tokyo.ac.jp.
Sponsors