ISUILS Online 8 - an online seminar -
Date: January 27 (Thu), 2022
Time: 21:00 - 22:30 JST
13:00 - 14:30 CET, 7:00 - 8:30 EST
Zoom Webinar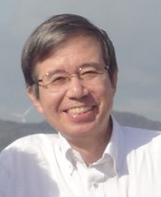 [Part 1] Invited Talk
Prof. Hirohiko Kono
Tohoku University
"Theoretical investigations of molecules in intense laser field: Dynamics of nuclei and electrons"
[Part 2] Sponsor Talk
TBA
Register from the registration URL below to
obtain information for attending ISUILS Online 8.
Registration
(Opening soon)
Registration and attendance to the seminar is free of charge.
Once your registration is approved by the organizers, you will be sent a Webinar link and information for attending the seminar.
The seminar is open only to those who have registered and are approved to attend. Please follow the guidelines below when attending the seminar.

Please refrain from recording, taking videos or screen-captures of the seminar.
Do not share the webinar link or contents of the seminar publicly, such as on social media.

If you have any questions regarding registration, send a message to ISUILS Secretary, mihoshiabe@chem.s.u-tokyo.ac.jp.
Sponsors